Before the review…
I would like to apologise for the gap in reviews. I have been reading! But, I have been very, very….well…sick, tired, busy. Because…
I am happy to announce that I am expecting my first child in April!
The last few months have been challenging. Between bouts of morning sickness, work, and sleeping, I have had little time to write or anything, really. I have been getting my energy back, a bit at a time, so I ought to be a bit better from this point forward.
Thank you for your gracious patience and for reading!
-A Bookish (future) Mum?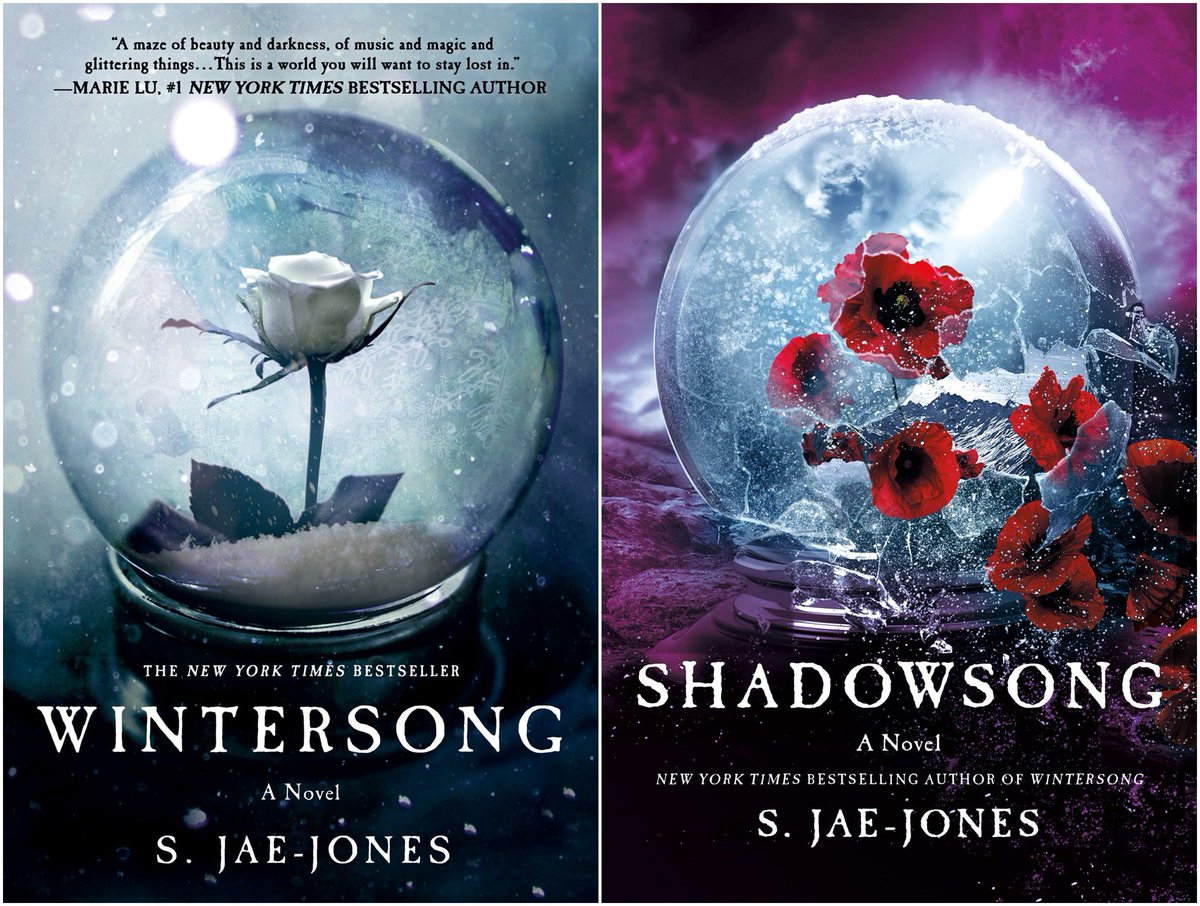 Release date: 07 Feb 2017 and 06 Feb 2018
Author: S. Jae-Jones
Publisher: Thomas Dunne Books and Wednesday Books
Genre: Young Adult
Rating: 4/5 and 3/5
One-sentence review: A beautifully composed story of love, in many forms, that will sweep you away.
Summary: The oldest sibling of a poor innkeeper's family is swept into the dark world of tales from her childhood to save her sister, and later, herself. Upon returning to dull reality, she must restore her relationship with her brother and battle her own consequences, which are coming to call her back to the underground.
(Not my best summary, but I am trying not to spoil anything.)
Jae-Jones writes a story about a composer filled with musical prose that is beautifully poetic. (While I found this enchanting, I imagine someone with a less musical background may find this frustrating.) The consistent presence of music in scenes, as well as the language, acts as a constant reminder of the soul and very foundation of the main character. Given she spends some time finding herself in this story, it is nice to have a secure handhold during the tumultuous trials of self-discovery.
Shadowsong is a letdown when it is read directly after Wintersong. The musical and poetic writing style is at times abandoned and at others heavily concentrated. Where Wintersong feels rushed and hasty in the final half of the book, Shadowsong drags long after you've lost interest in certain events. The most compelling character in the novels is the Goblin King. His absence for much of Shadowsong left the reader a bit disappointed. Especially, when the alterations and emotions he was experiencing would have been a very intriguing storyline to follow.
I do have one kind of major issue with Wintersong. There is a very uncomfortable and horribly handled obsession with virginity and sex throughout the novel. I have read very few books that I feel need to come with a heads up, but this story could not be less healthy for young adult readers new to sexual relationships to read. (Given many of us started reading young adult in middle school, I don't think it is unfair to assume some readers may just approaching thoughts about all "that stuff.") I don't think parents need to prevent their children from reading anything, so I am not discouraging it. However, it is important for a child to have a healthy grasp on what sex is, what to expect from a sexual relationship/encounter, and virginity before reading this book. It is not subtle about these topics and it does address them in a healthy manner, so be aware.
Having said my piece, I did prefer Wintersong to Shadowsong. I enjoyed the romantic relationship. The Goblin King is the shining star to the series. I believe some entertaining fanfictions and spin-off novels could be written centring around his backstory. It is my adoration for his character that forced me to finish the second novel and enjoy the first despite its flaws.
-A Bookish Girl